2017 Kia Forte near Milwaukee WI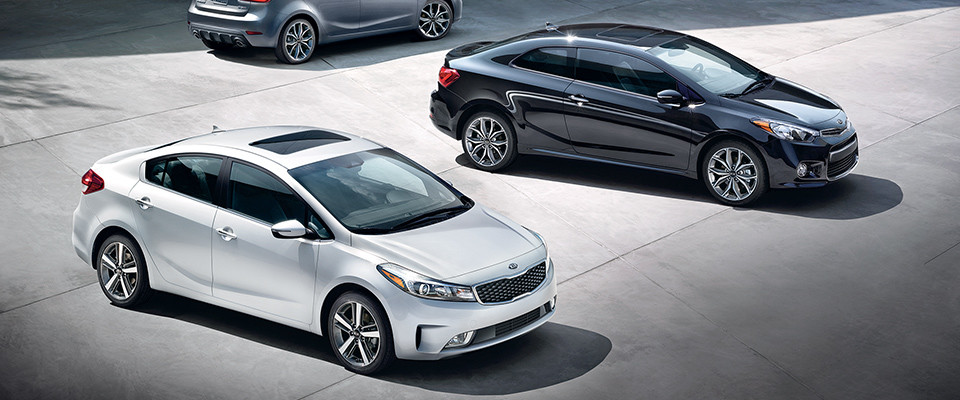 View 2017 Kia Forte Inventory
2017 Kia Forte Milwaukee
2017 Kia Forte: A Great Buy For Milwaukee Drivers
Detroit might be more recognized as home of the automobile industry in the United States, but Milwaukee loves its automobiles. Cars, trucks, and SUVs have long played a major role in the growth of our city and state's economy from auto shows, tourism to rural towns, and manufacturing jobs right here in the city. We Milwaukeans love a good beer, a good festival, and a good vehicle at a good price.
While we'll leave the debates on the best beer and the best festival up to you, we will suggest that those in Milwaukee looking for a reliable ride at an attractive price should look no further than the 2017 Kia Forte, including the 2017 Kia Forte.
The New Luxury Touches and Upgrades for the 2017 Kia Forte
The Kia Forte is one of those unique well-rounded vehicles that is capable of doing just about everything well but unfortunately remains rather anonymous to buyers. Last year, Kia announced an update for the 2017 line, including the 2017 Kia Forte, that would include a styling refresh and new features oriented and helping get this affordable, well-rounded car on the radar of so many eager buyers.
The first of the big 2017 add-ons is a new base engine. This 147-hp, 2.0 liter four-cylinder engine can be paired with either a six-speed automatic transmission or available six-speed manual transmission. Those drivers who opt for the automatic will enjoy incredible fuel economy that saves drivers at every fuel stop. The automatic transmission combination with the all-new 2.0 liter engine returns a eye-opening EPA-estimated 29 miles per gall on in the city and 38 miles per gallon on the highway.
Milwaukee drivers who prefer power to efficiency can opt for the direct-injection 164-hp, 2.0 liter engine that returns an EPA-estimated 25 miles per gallon in the city and 33 miles per gallon on the highway.
But the best of the upgraded touches are found in the model's spacious cabin. The upgraded 2017 Kia Forte and other versions include quality seating materials featuring optimum lumbar support and power adjustment, a rare standarde in the compact car class.
Drivers who have a long commute to and from downtown Milwaukee or who love weekend drives out into rural Wisconsin, will also appreciate the suprising amount of interior storage options. Stay neat and organized with the many convenient bins and cubbies and enjoy easy to reach 12 volt outlets and auxillary and USB ports. Pairing your smartphone with the infotainment screen included in the 2017 Kia Forte is as easy as 1.. 2.. 3. Enjoy your favorite music playlists and podcasts as soon as you buckle up.
The Many New and Pre-Owned Budget Options at Russ Darrow Kia of Wauwatosa
Now that you know about some of the great features that make the 2017 Kia Forte so well-rounded, the solid ending point here is the budget. There are a variety of different trim levels and styles available, including the 2017 Kia Forte, that all vary some in sticker price. Are you ready for a vehicle upgrade? Come check out the well-rounded (and well-priced!) 2017 Kia Forte today at Russ Darrow Kia of Wauwatosa. You'll find us just west of Milwaukee off I-41 and Mayfair Road.
Directions to Kia Milwaukee
Contact us about the 2017 Kia Forte